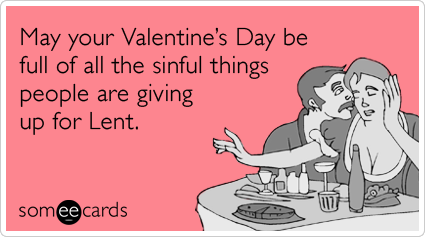 Hi, just wanted to say Happy Valentines Day to you. Hope it is a very sensual day (even if you are by yourself — nothing like some self loving!!!).
Here is an idea from Valentines past… Even though Valentines is generally a day for the ladies, as most guys are not too much into the mushy stuff. Thing is if you give her some of that feel good time, she may get into the make you feel good mood…. I'm talking about you getting some sex. Pay attentions guys 🙂
One idea that works very well to get her into the mood is to offer to be your partner's bath time "slave". Your duties would include undressing her, lathering up her entire body, shampooing her hair, help her out of the tub, dry her off, and finally, wrapping her up in a big fluffy towel. Then take her by the hand and lead her into the bedroom. She will be more than happy to continue things there.
Also for some quick Valentines fun, pickup the book nearest to you, turn to page 69 (of course), the first sentence describes your sex life for this year. Give it a try, it's fun what you can read into the words!!!
Just a couple of ideas for you to enjoy a Sexy Valentines Day, Sandi.